This article describes how to go from a standard table...

..to a table where entire rows and/or columns have a sample size below a specified threshold are hidden: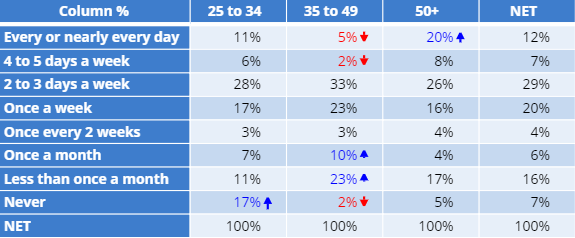 Requirements
A table.
Method
1. Select your table.
2. Go to Properties > RULES on the object inspector.
3. To apply the rule, select the Plus (+) > Modify Whole Table or Plot > Hide Rows and Columns with Small Sample Sizes.
4. Specify the Minimum Sample Size.
5. By default both Hide Columns and Hide Rows are ticked but you can untick one of these if necessary.
6. You can additionally set the statistic to use for hiding rows and columns independently.
7. Choose the appropriate statistic for hiding each selected dimension.
8. Press OK.
Next