Introduction
This article describes how to go from verbatim text responses in either a single language or multiple languages: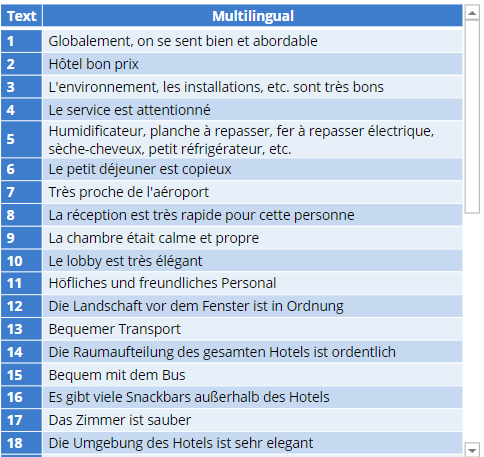 To a state where the responses are translated into the language of your choice and automatically categorized: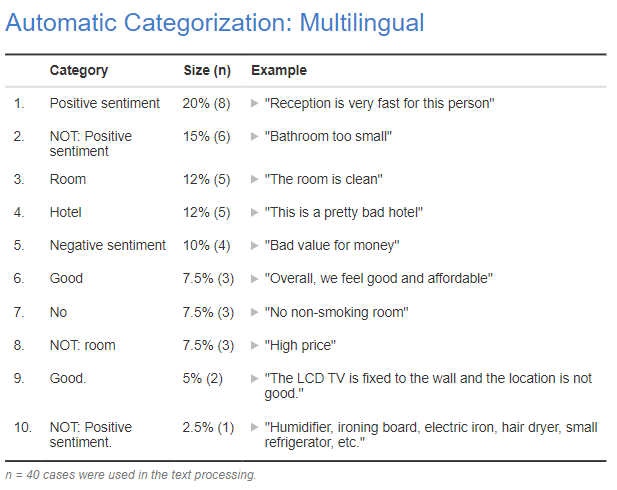 Requirements
You will need a Text variable in order to perform automatic coding. Text variables are represented by a small a next to the variable in the Data Sets tree:
OPTIONAL: If you have an input variable with multiple languages you will need to supply a nominal variable indicating language, enabling multiple languages to be translated at the same time.
Method
From the toolbar, go to Anything > Advanced Analysis > Text Analysis > Automatic Categorization > Unstructured Text.
From the object inspector, select the text variable you would like to categorize and translate from Inputs > DATA SOURCE > Text variable.
From Inputs > TRANSLATE, specify the Source language. If your text variable contains more than one language, select Specify with variable, and select the nominal variable that contains a list of the languages.
Specify the Output language that you would like the responses to be translated to.
Click Calculate if Automatic is not already ticked.
See Also
How to Automatically Translate Text Variables into Other Languages
How To Automatically Code Unstructured Text Data