This article describes how to save the categories assigned to your coded text data so that you can use them in other analyses.
Requirements
You will need a categorized variable that was created during the automatic categorization of unstructured text.
Below, you will find examples of automatically categorized text.
Automatically categorized unstructured text: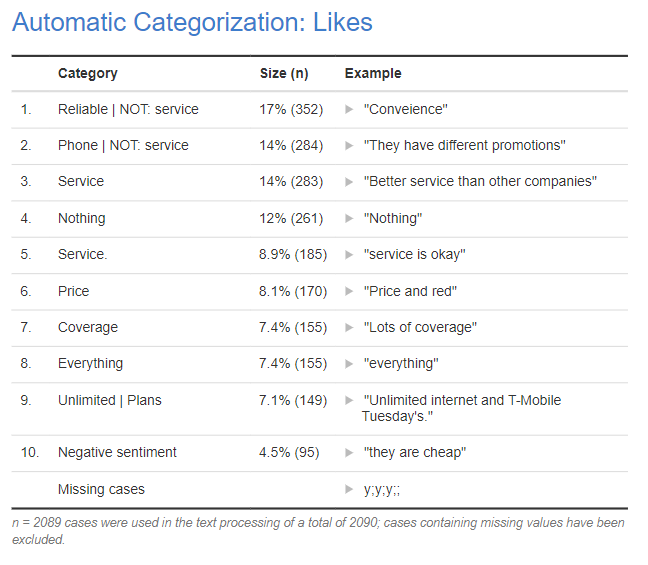 Automatically categorized list of items: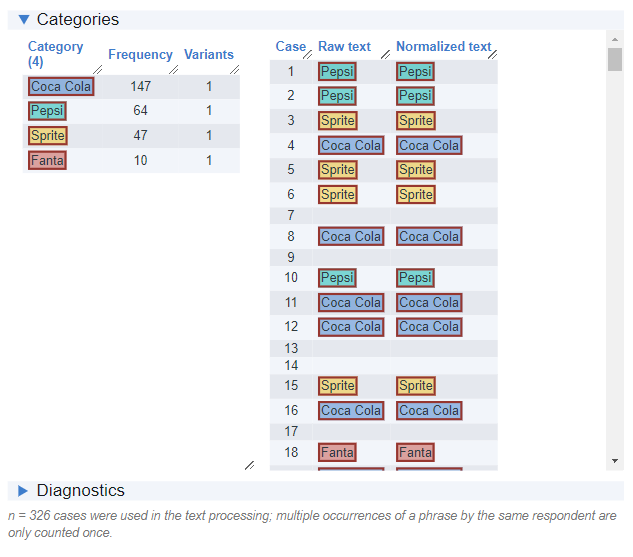 Automatically categorized entity extraction: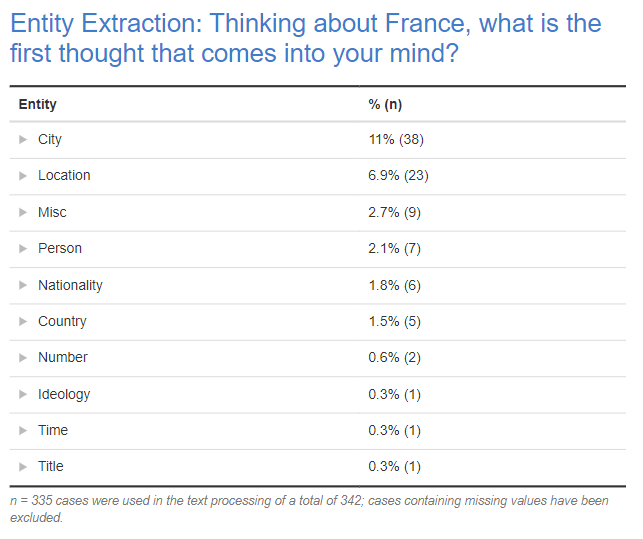 Method
Select categorized output (examples shown above) on the Page.
From the object inspector, go to Inputs > SAVE VARIABLE(S) > Save categories.
A new variable will appear in your Data Sets tree that contains the categorized responses.
See Also
How to Automatically Categorize Unstructured Text
How To Automatically Code Verbatim Lists of Items or Brands
How To Automatically Code Unstructured Text Data Into an Entity List